Reutlingen University recognises the importance of gender equality, diversity and inclusion as core tasks of university development. We actively promote equal opportunities, appreciation and participation by offering a wide range of advice and services as well as a variety of support options. A reliable cooperation between all institutions, schools and organisational units is the basis for recognising discrimination, breaking down barriers, promoting educational equality and providing access.
Equal Opportunities at Reutlingen University
The equality goals of Reutlingen University are defined in the equality plan. This describes the university's development goals in science, administration and among students. In addition to reporting on implemented measures and key figures, the Equality Plan contains specific objectives. A synthesis of the goals can also be found in the Gender Equality Plan.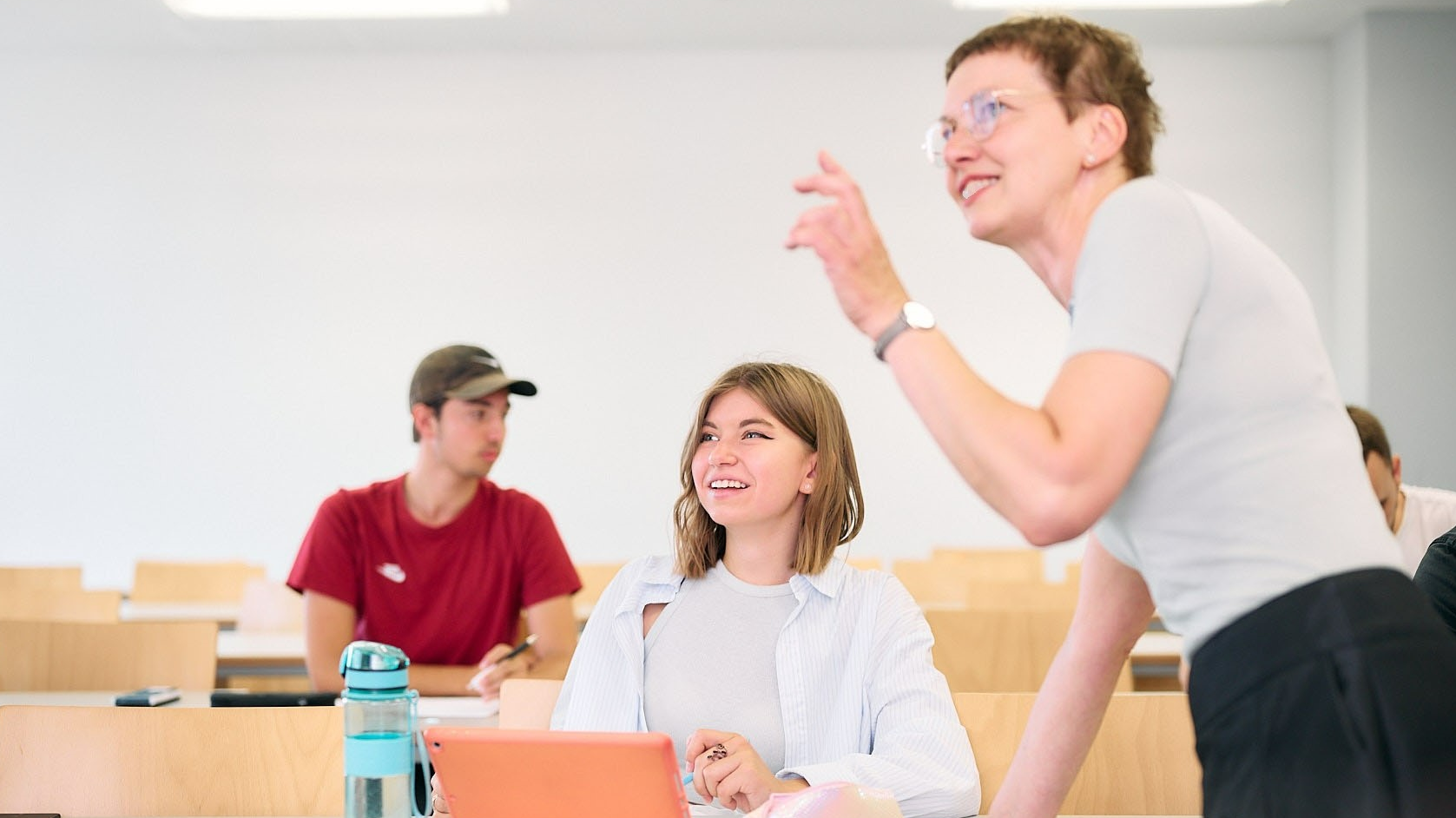 The proportion of women in professorships in Baden-Württemberg is only 17 percent. Reutlingen University therefore works closely with the State Conference of Equal Opportunities Officers at Universities of Applied Sciences in Baden-Württemberg (LaKof BW) to recruit more women for responsible and self-determined teaching positions. Among other things, LaKof offers comprehensive qualification programmes, workshops and seminars.
Promoting equality & diversity
Reutlingen University has excellent connections with numerous foundations, initiatives and companies that promote female students in MINT subjects, the qualification of female management personnel and a better work-life balance in academia. Below you will find a selection of available funding opportunities for students and young academics.
Diversity means the visibility and appreciation of all people, regardless of their origin, identity, sexual orientation, religious affiliation and age. At Reutlingen University, we have developed various concepts to ensure and express this very diversity. Please feel free to click through the offers, cooperations and programmes for more information.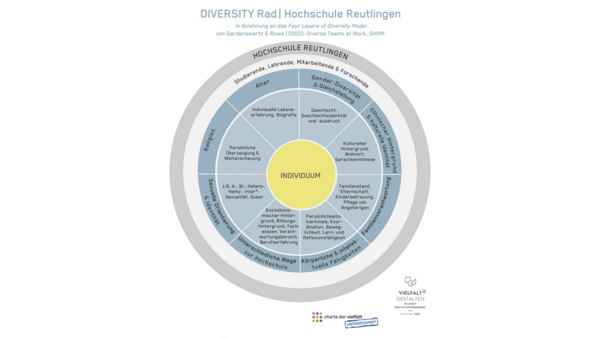 Diversity wheel
We use the "diversity wheel" to represent diversity in the university context. With the help of this guideline, we succeed in representing the greatest possible diversity.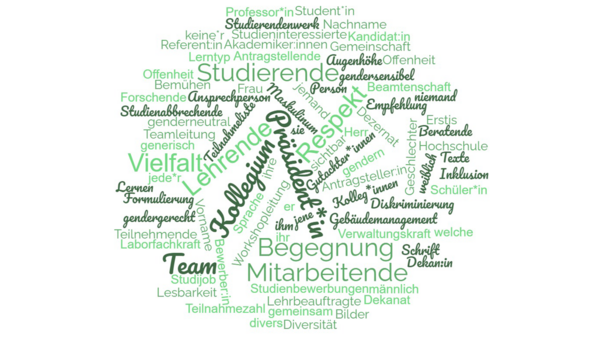 Gender-sensitive language
Gender-sensitive language helps to reduce discrimination, increase the visibility of all genders and enable encounters at eye level.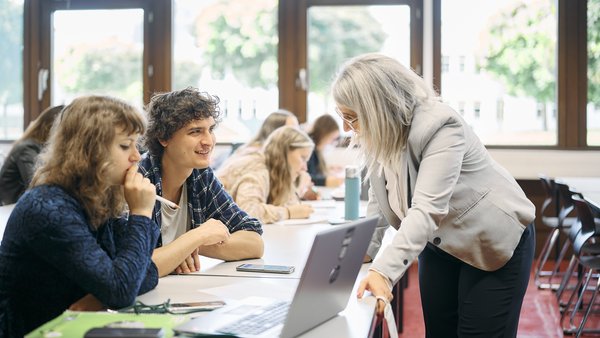 Inclusive teaching
We consider diversity in teaching to be essential. In order to make our courses as inclusive as possible, we regularly participate in the Diversity Audit of the Stifterverband.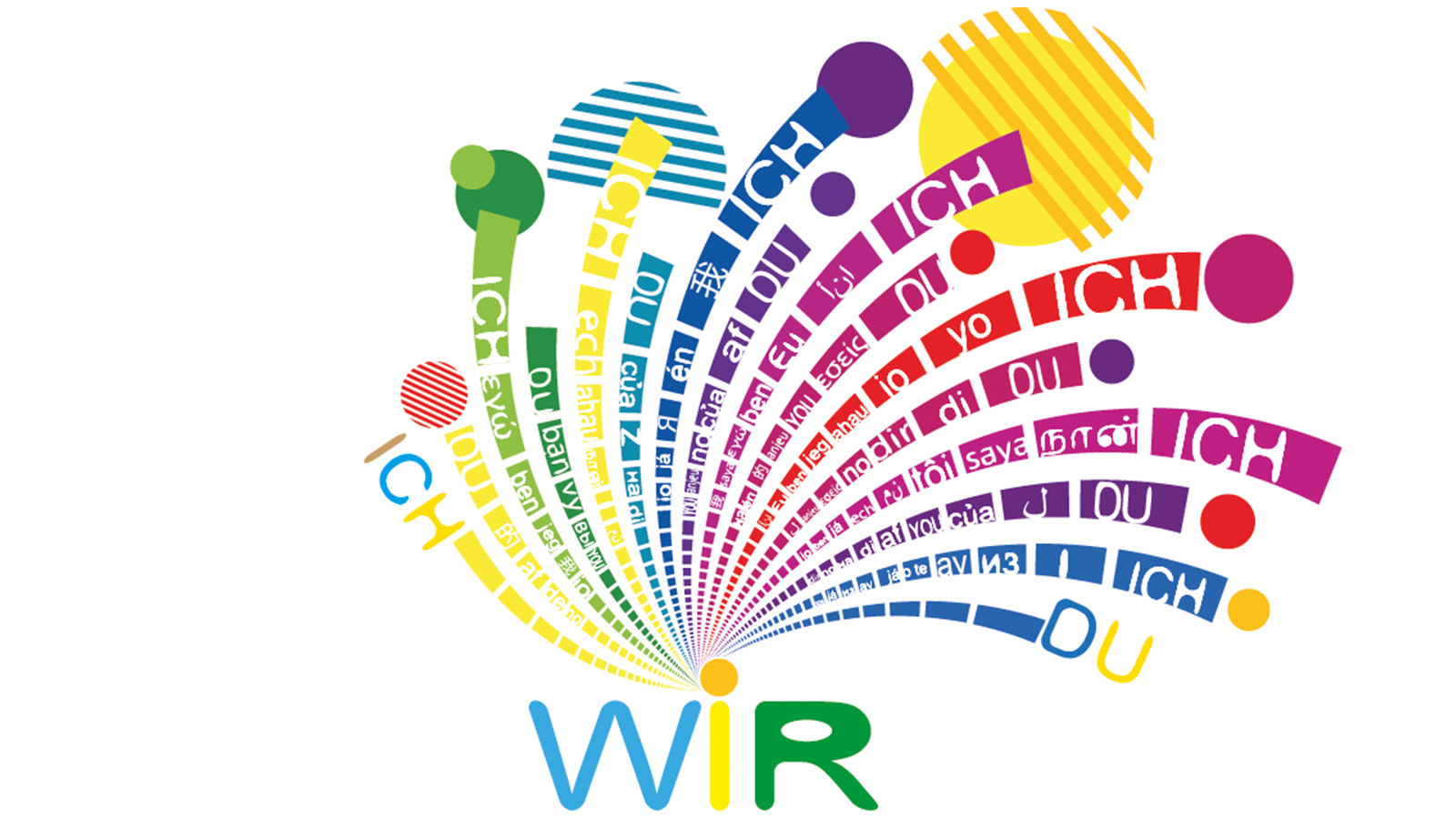 Diversity is a central concern at Reutlingen University. Every year, therefore, Diversity Week takes place, which we will expand to a Diversity Month for the first time in 2023. Numerous lectures and activities highlight the topic of diversity from different perspectives and invite people to reflect on it. The programme is aimed at all interested parties.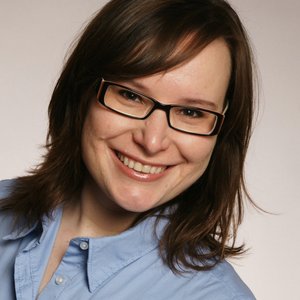 Deputy Equal Opportunities Representative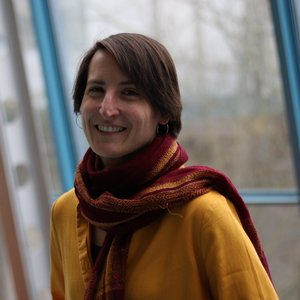 Equality, Diversity & Family Services Representative
FH Personnel Project, Coordinator Talent Pool Profs of Tomorrow