Behind the scenes: University bibliography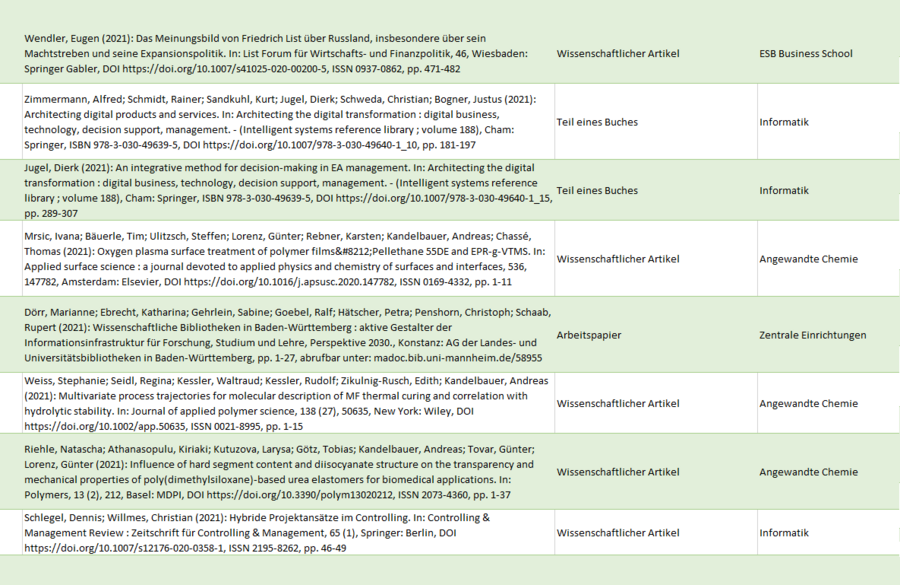 The university bibliography is a collection of publications from university members since 2014 and makes conference publications, journal articles, reports, patents and much more visible and searchable in one place.
For the first time, the library worked together with the RRI to generate the RRI research report using the university bibliography. To achieve this, researchers needed to record their publications by 10th January 2022. These reports were then reviewed and any missing information filled in. Over 290 publications were reported for 2021, and 21 have already been reported for 2022!
You can browse the university bibliography based on different categories: by year, document type, faculty or department. Also look at the list of most recently published documents or search for your professors or colleagues using the "Advanced Search".
You can find the university bibliography at publikationen.reutlingen-university.de